I spent the morning reading the stories of the brave teachers and the 20 beautiful children. Such a tragedy.
Victoria Soto, 27,
one of the adult victims
, loved being a teacher, her cousin, Jim Wiltsie, told ABC News' Chris Cuomo Friday. In fact, her first-grade students' safety was such a high priority that Soto reportedly lost her life protecting them.
"The family was informed that she was trying to shield, get her children into a closet and protect them from harm, and by doing that put herself between the gunman and the children," Wiltsie said. "And that's when she was tragically shot and killed.
"I'm very proud to have known Vicki," Wiltsie added. "Her life dream was to be a teacher. And her instincts kicked in when she saw there was harm coming to her students.
"It brings peace to know that Vicki was doing what she loved, protecting the children," he said. "And in our eyes, she is a hero."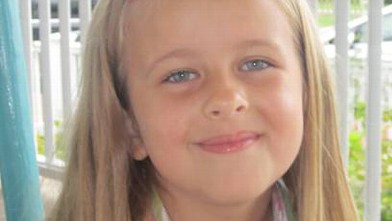 Courtesy of the McDonnell Family/AP Photo
This is beautiful seven year old
What can you do but weep for the parents and love ones?
One of the mothers said....
It is important that the world knows their stories and that they are not forgotten.
May we all find grace!